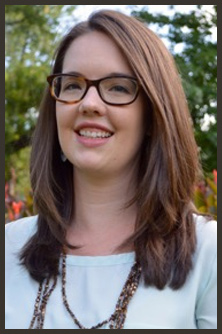 I started my mental health career over 10 years ago. I received my Master's degree in Counseling from the Adler School of Professional Psychology in Chicago and had my practicum with the Chicago Department of Public Health. After graduation, I worked at a community mental health clinic where I gained several years of experience of providing individual therapy and mental health crisis services to adults (ages 18-65).
I would describe my approach to therapy as client-centered. This means that my focus in providing treatment is to help my clients achieve their goals and each client is actively involved in the development of their treatment plan. I also utilize Adlerian counseling methods which often help clients to better understand themselves and how they relate to others. I have completed training in Eye Movement Desensitization and Reprocessing (EMDR) which is a type of therapy that is especially helpful for those who have suffered trauma, low self-esteem, performance issues, phobias, and anxiety. I find that practicing EMDR is exciting because in many cases it seems to help people move through difficult material more quickly and with less distress than regular talk therapy.
In private practice, my goal is to provide high quality treatment that is tailored to the needs of my clients. I specialize in treating men and women on an individual basis and I have extensive experience treating people who are suffering from Depression, Anxiety, Post-Traumatic Stress Disorder, Family issues, Relationship issues and Self-Esteem problems. I am confident in my ability to help clients learn coping skills and to help them discover and embrace their own strengths. I want to help people identify the issues that are causing them pain, help them address these issues, and ultimately help them feel more empowered to make the most out of their lives.
I also provide EAP (Employee Assistance Program) services, which are short-term counseling services offered to many employees as a part of their benefits package. Contact your employer for more information about EAP services.